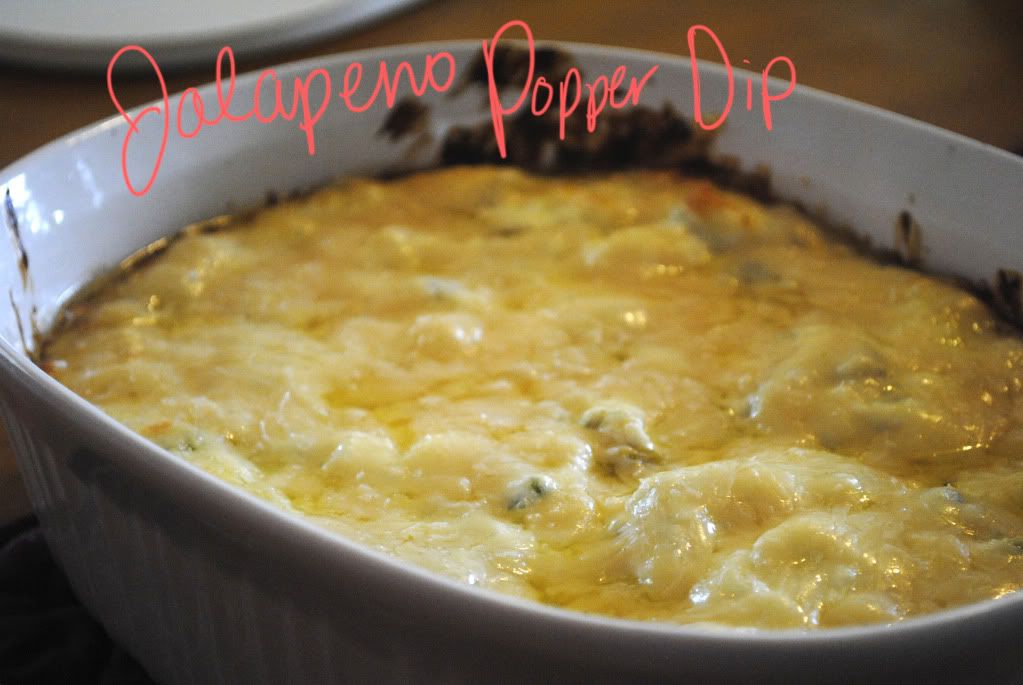 These photos are a little old, but this recipe is still awesome and I still love to make it whenever we have a get-together or party. Or just for fun. ;) This tastes the best if you eat the day after you make it, since the jalapeno juices soak into the cream cheese and it's full of flavor. For added heat we like to add in a Serrano pepper.
Ingredients:
2 (8 oz) packages of cream cheese
1 cup mayonnaise
1 can (4 oz) green chiles
4-6 jalapeno peppers, diced or 1/2 cup of diced canned jalapenos
1 small serrano pepper, diced (optional)
1 cup shredded Parmesan cheese (divided)
Prep:
Preheat oven to 350
º F
Mix cream cheese, mayo, green chiles, peppers and half of the Parmesan cheese together. Put it in a baking dish and top with remaining Parmesan cheese. Place in the oven and bake for approximately 15 minutes, or until it's bubbly and the cheese is melted and slightly browned.
Serve with tortilla chips.
Enjoy! :)
- Emily